---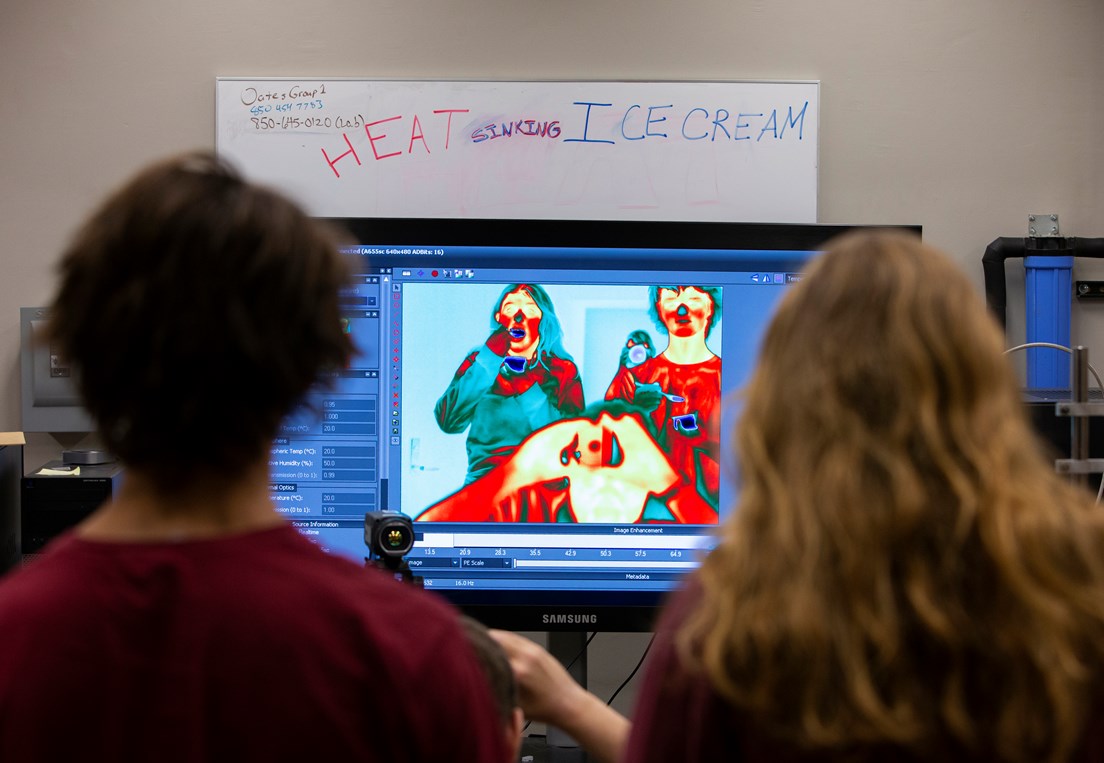 Above: Infrared imaging of participants as they eat ice cream -- an exhibit hosted by Dr. William Oates' students
---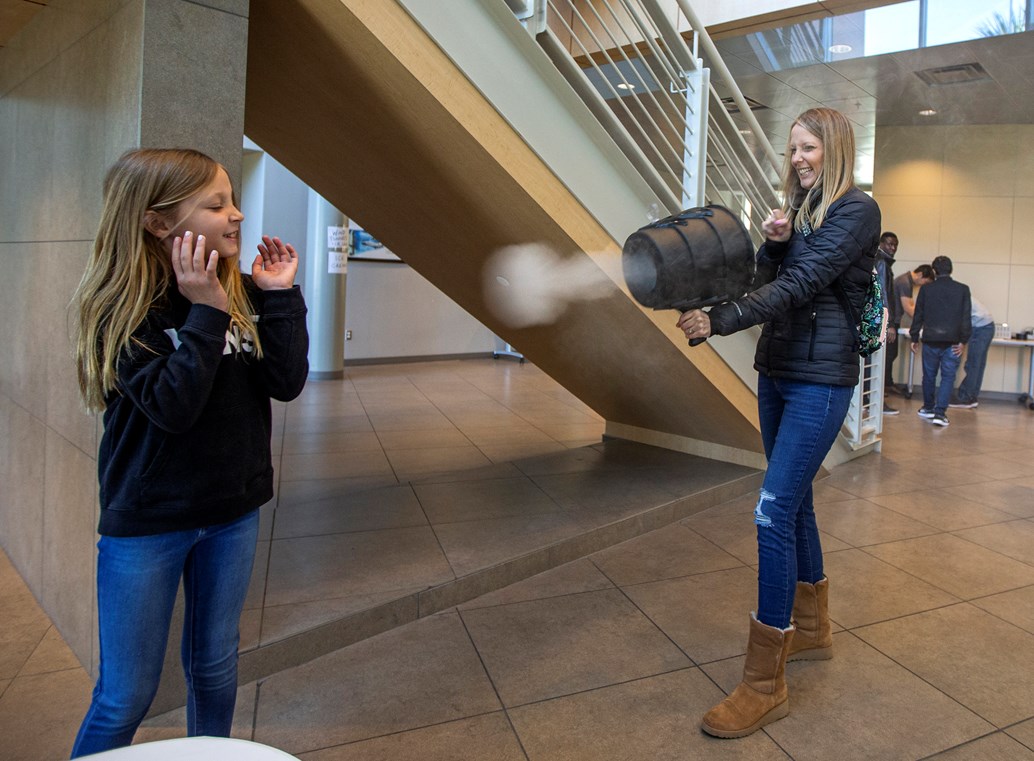 Above: Two visitors enjoy taking the smoke vortex cannon into their own hands!
---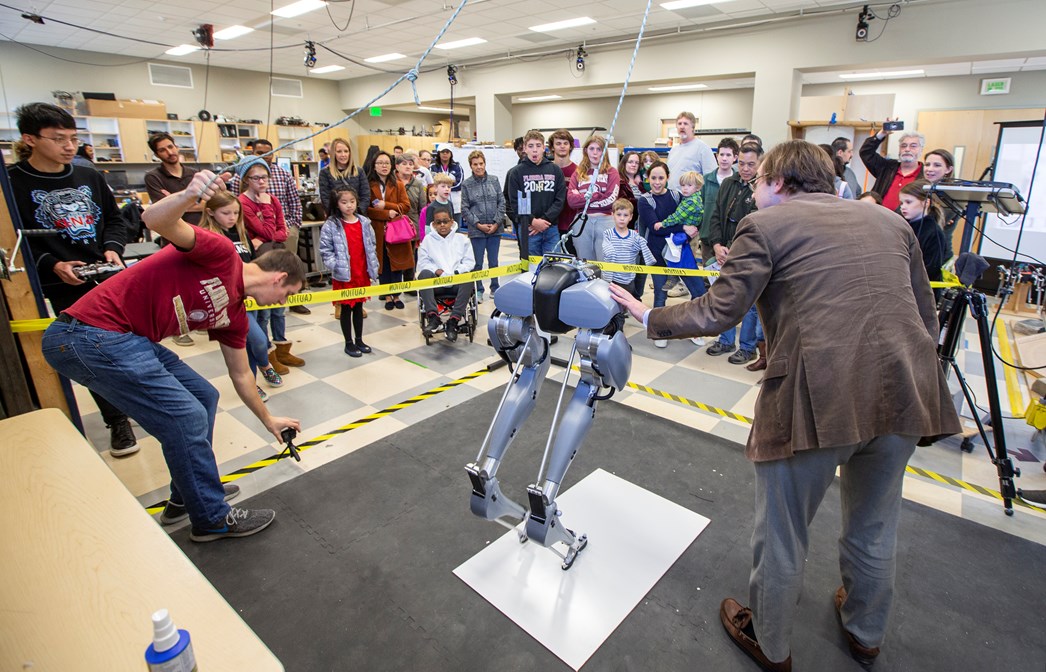 Above: The star of the show, CASSIE, once again garnered the largest crowds!
---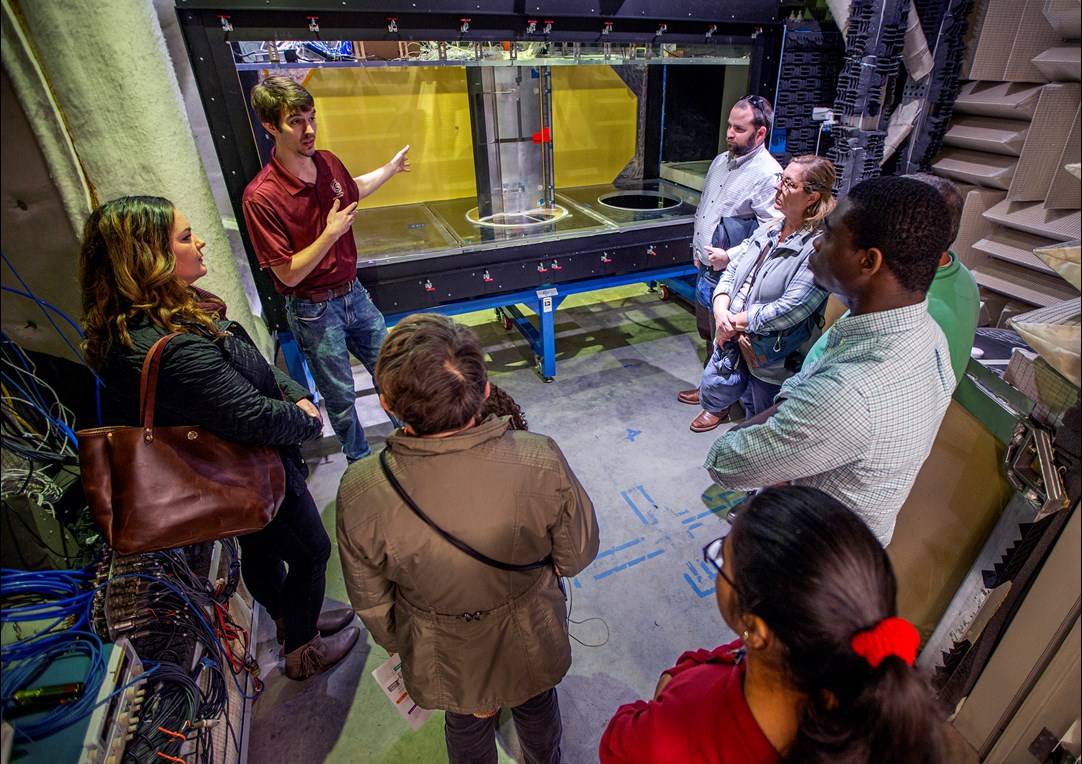 Above: Ross Richardson explaining some of the intricacies of Anechoic Wind Tunnel in the FCAAP Wing
---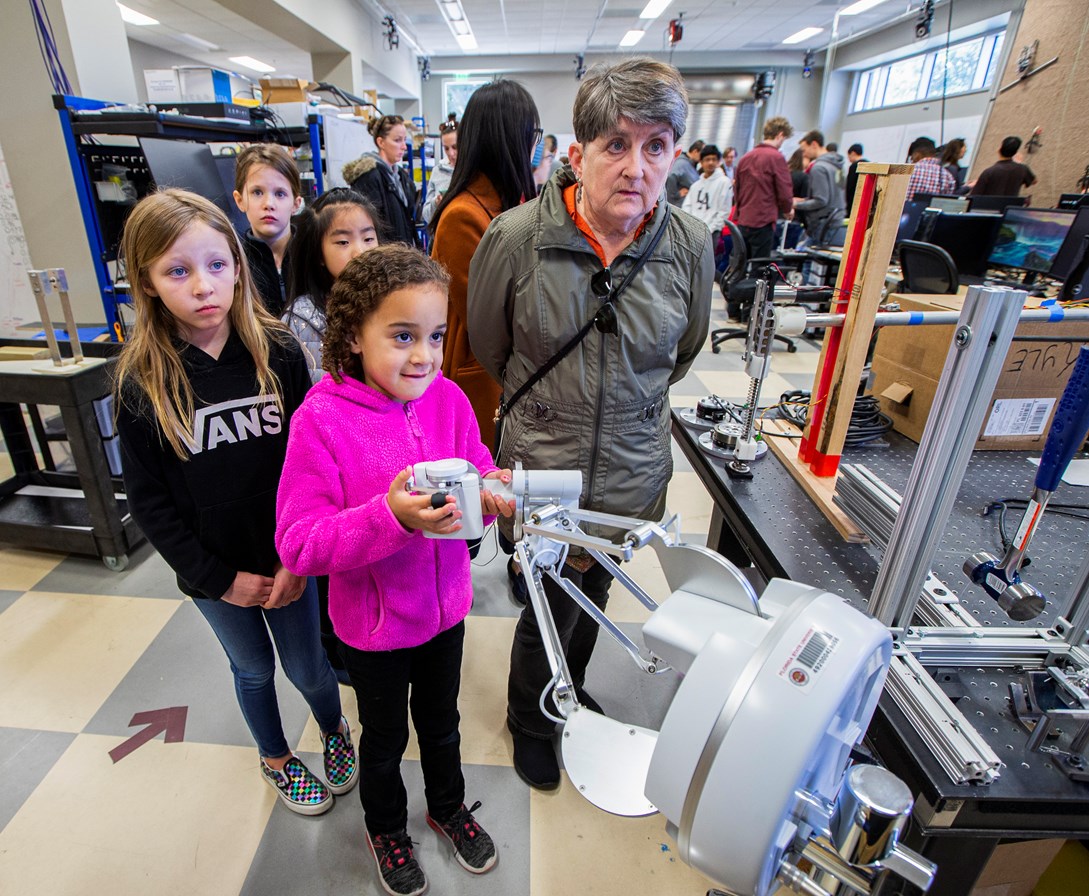 Above: The Mechatronics (Robotics) Lab at AME was swarming with curious and excited visitors hoping to learn about motion and sensing systems
---
Be sure to attend our next open house in Spring 2021!
---