---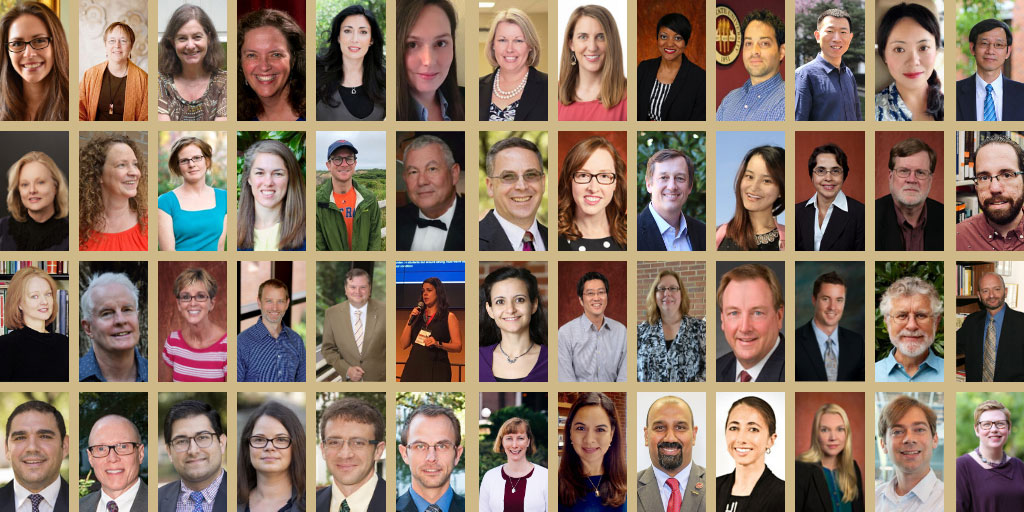 Above: Full image listing of faculty and staff featured in the FSU Faculty and Staff Briefs, October 2019 edition
---
Presentations and Exhibits:
Christian Hubicki, Ph.D. (Engineering) was selected as a Gilbreth Lecturer by the National Academy of Engineering. He will give his presentation, "Robots that Walk: What the Challenge of Locomotion Says about Next-Generation Manufacturing," at the NAE spring 2020 National Meeting. The Gilbreth Lectures were established in 2001 by the Council of the National Academy of Engineering as a means of recognizing outstanding young American engineers.
Notables:
Daniel Hallinan Jr., Ph.D. (Engineering) recently spent 10 weeks at the U.S. Army Combat Capabilities Development Command's Army Research Laboratory, where he collaborated on chemically-powered artificial muscles for the future soldier. This was made possible through a Historically Black College and University/Minority-Serving Institution Partnered Research Initiative Program that funds and brings expertise to the government and Department of Defense.
Source: https://news.fsu.edu/news/faculty-staff-briefs/2019/10/31/faculty-and-staff-briefs-october-2019/